I'm back from Disney! I had an awesome trip! Here's what happened (plus some pictures too!)....

::Tuesday:: Left the house to go to Logan Express to catch the bus to the airport. I took the bus with Samm, Dow and the Tarr's. Once at the airport, we all checked our bags and Samm, Dow and I walked around the airport and they got their "Democrat" and "Republican" hats. LOL! Anyways, on the plane we also met up with the Kablack's. The plane was wicked cool. We flew Delta Song. All the seats are leather and either purple, green or orange. And each seat has a TV on the back where u can watch TV, watch movies, play a music triva game with the whole plane, listen to music or see what cities you are flying over and how many miles you have traveled. The plane ride went by pretty fast and after 3 hours, we were in Orlando. We got our luggage and got a taxi to the Pop Century Resort. We quickly went to the room and headed down to the pool for the FOB pool party. After the pool party, we had a quick last minute rehearsal and then went to bed.

::Wednesday:: In the morning we were awoken by Mickey Mouse calling us, as well as Samm's 6:45am "BONZAI!". We got ready real fast, had breakfast, and went to Magic Kingdom. Before our show we did, Buzzlightyear, The T, Carousel of Progress and Space Mountain. We also saw the stage we were going to perform on and saw a big sign that said we were performing! Then we headed over to the Pirates of the Carribean to meet the rest of the group before our show. We met a lady there who took us "behind the scenes" of Disney World. We walked to a practice room so we could practice and chnage before the show. After practicing about half an hour, the lady came back and we took a van to the backstage area. We got to see a bunch of Disney props and floats as we were driving to the stage. Once we got to the Galaxy Palace Theater, we did last minute arrangements and then it was time to go on. The show went really well minus the CD skipping during "Dancin' In the Street". The lights were totally hot and added to the already 100 degree weather. Tons of people sat down and listened to our show. It was a lot of fun and one of the best performing experiences that I have ever had. After the show, we took the van back to the practice room and we got t-shirts and pins for performing. Then we went back to Pirates of the Carribean and hung out a bit and then did some more rides. Before dinner we did Thunder Mountain, Splash Mountain and the Haunted Mansion. Then we had dinner at Crystal Palace with Pooh, Tigger and Piglet. After dinner we did Mickey's Philharmagic 3D show, Winnie the Pooh, Snow White, and Space Mountain again. Once we got out of Space Mountain, we saw the fireworks before heading back to the hotel.

::Thursday:: We learned early in the morning that hurricane Charley would be coming our way the next day. With all of this going on, we changed our 7pm flight the next day to a 7am flight the next day so that we wouldnt get stuck in the hurricane. Since this was going to be our last day in the park, we did a lot of hauling. First we went to MGM and rode Rockin' Rollercoaster twice, Tower of Terror and then went to Who Wants To Be A Millionare. Then took the boat over to Epcot for lunch. After lunch we rode Spaceship Earth and then Test Track. Then, we cooled off in the water founatin and headed back to MGM for dinner. All 41 of u had dinner at Hollywood and Vine and then had about an hour to do whatever we wanted before Fantasmic. I ended up taking 11 of us back to Rockin' Rollercoaster for a 3rd time. Then, we all met back up again and went to Fantasmic. It was a great show and lots of fun! After the show we ran out as fast as we could so we could catch a bus and go back to the hotel. Once again we had a pool party and then went to bed since we had to get up early for our flight the next day.

::Yesterday:: 4:45am came along, and it was time to get up. At 5, a taxi came and picked us up and took us to the airport. The plane ride again took about 3 hours and we landed back in Boston around 10:30. Then it was back to Logan Express and then my mom picked me up. Once back home I was really tired. I gace the film to my mom to send to CVS and took a long nap. That nite I watched the Olympics and then went to bed. All in all, my Disney trip with FOB was really fun and I am sad that FOB is over because it is by far one of the best and most fun shows that I have ever been in and hopefully I can be in it again next year. Here are some photos from the trip for you to see: (Sorry they are soo big, I don't know how to make them smaller. Can anyone help me?)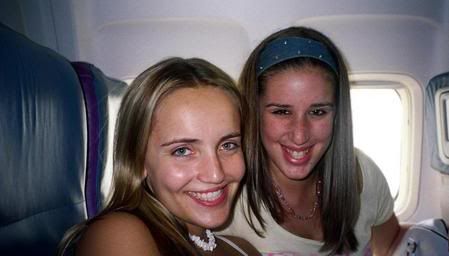 Samm and I on the plane before going to Orlando.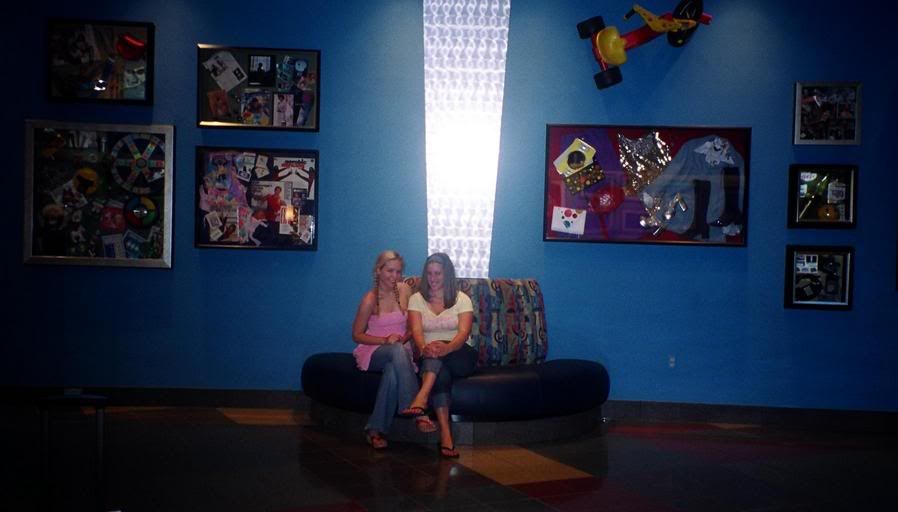 Dow and I in the hotel lobby.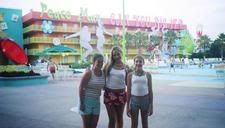 Me, Samm and Justine before the hotel pool party.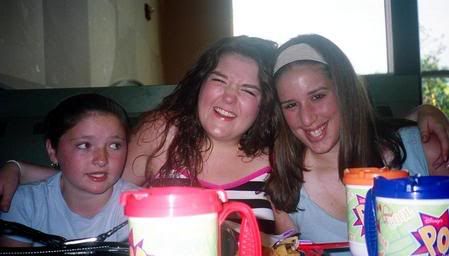 Audrey, Britney and I at breakfast before Magic Kingdom.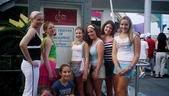 Dow, Orla, Tarr, Justine, me, Britney and Samm in front of our sign in front of the Galaxy Palace Theater in Tomorrowland.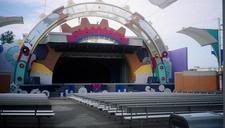 The stage we performed on.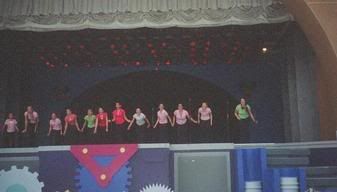 Performing during "Dancin' In The Street".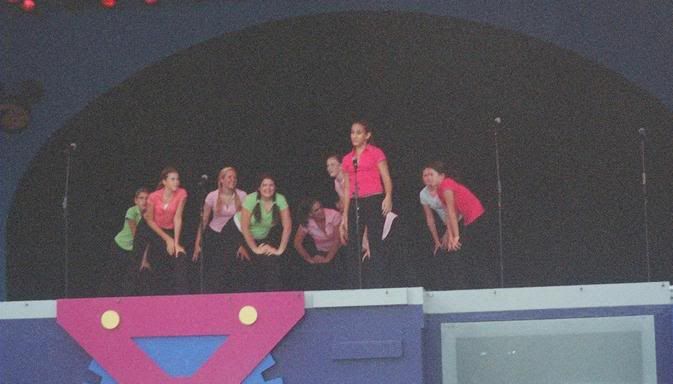 Dancing during Tarr's solo in "Dancin' In The Street".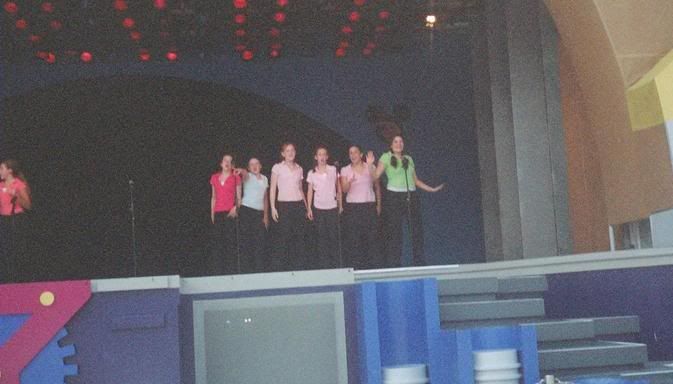 Tarr, Audrey, Arielle, me, Orla and Britney rockin' out during the end of "Dancin' In The Street".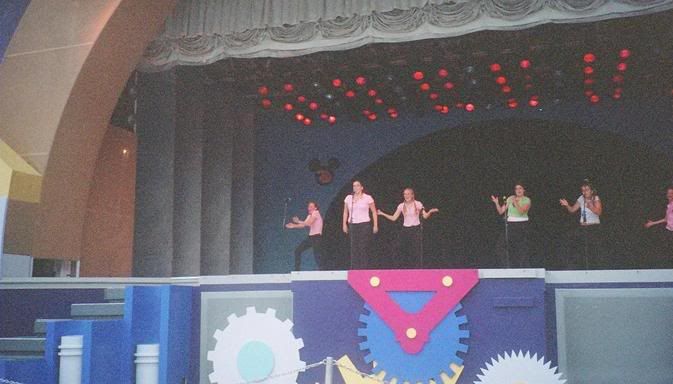 Me during my solo in "Let's Get Loud".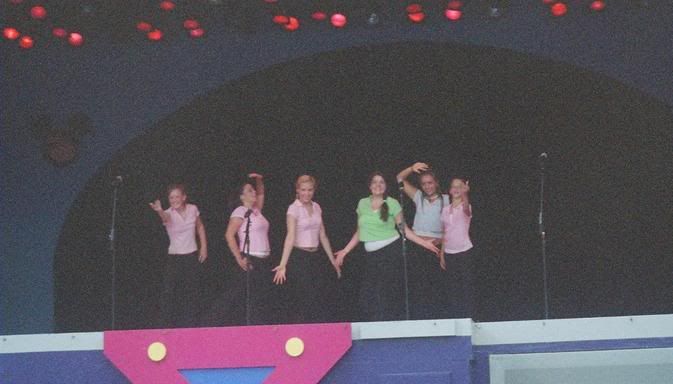 The final pose after "Let's Get Loud".



The whole cast at the end of the show after "Who I Am".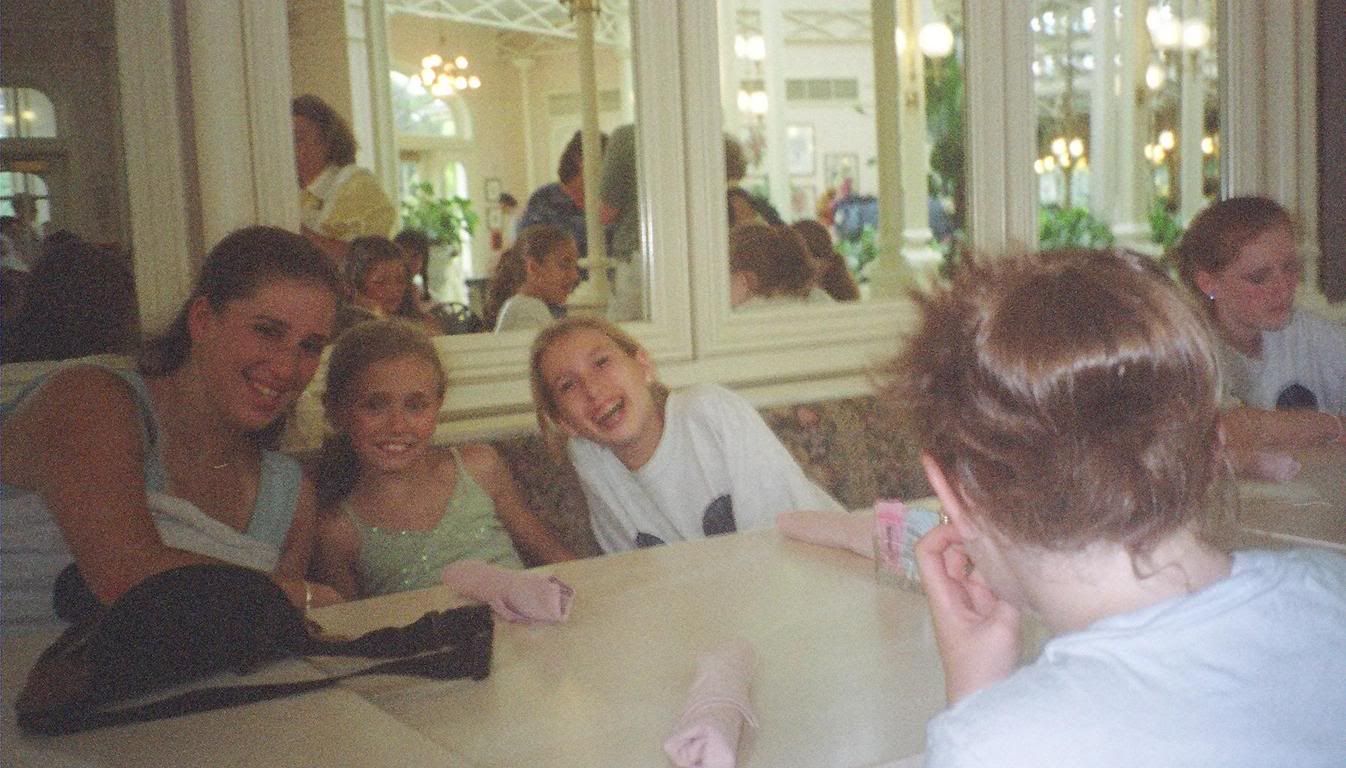 Me, Crystal and Bilbo having dinner at the Crystal Palace.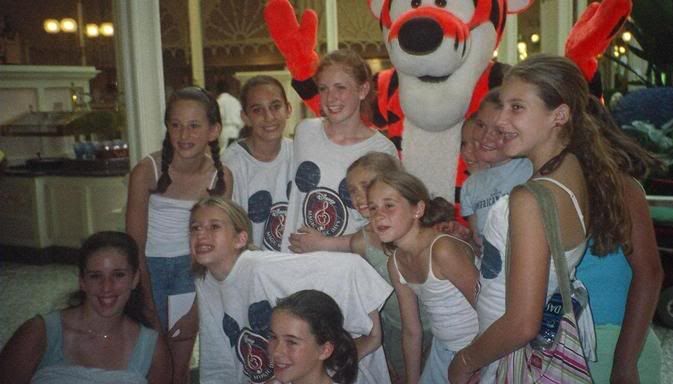 Most of the cast with Tigger during dinner at the Crystal Palace.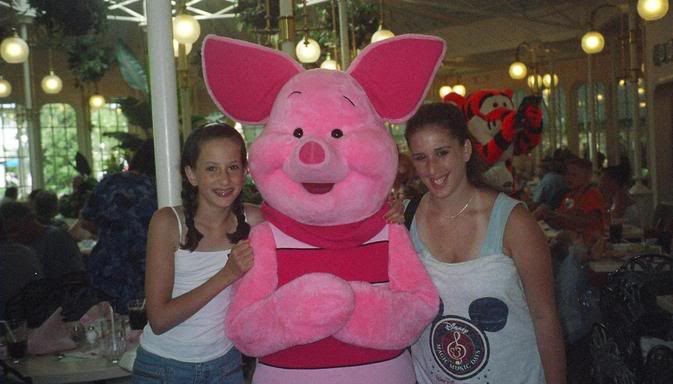 The two Arielle's with Piglet.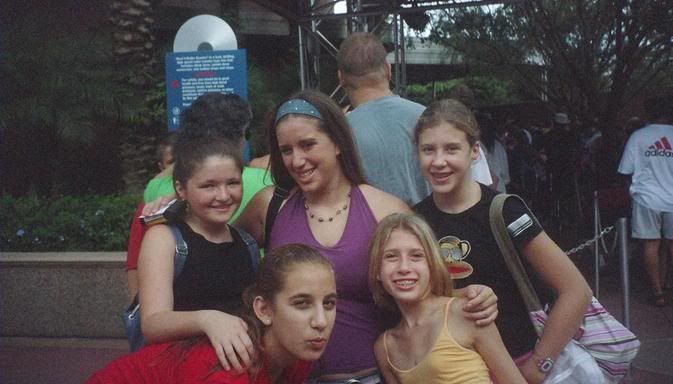 Audrey, Me, Justine, Tarr and Bilbo waiting in line at Rockin' Rollercoaster.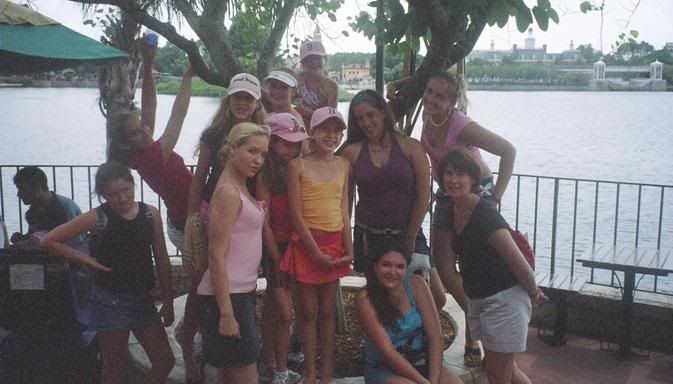 Some of us at a tree at Epcot after lunch.